Let the adventure begin…
---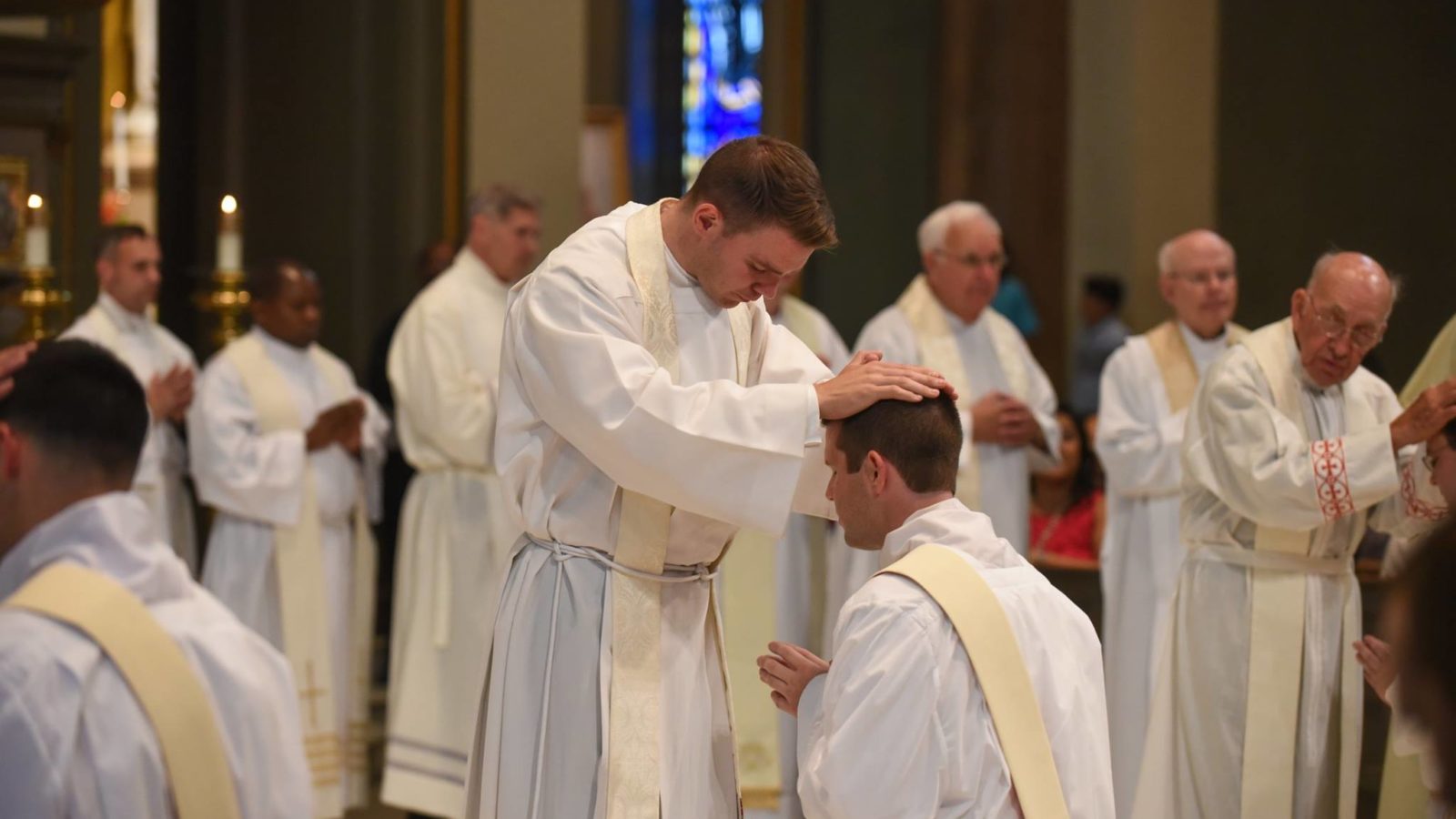 Thoughts from a recently ordained priest
One by one, priest after priest after priest came and laid hands on the heads of my classmates and I as we knelt during our Ordination to the Priesthood on June 3, 2017.  Bishop DiLorenzo had already laid his hands on our heads just prior, signifying the conferral of the Holy Spirit, and now, the dozens of priests present offered the same gesture, this time as a sign of our incorporation into their order.
I remember being moved by this, and though I couldn't see any of their faces, I certainly could still recognize who many of these men were as they passed by.  From mentors to friends to priests who inspired and encouraged my own vocation, in this moment, I was blessed to have each of them welcome me into the priesthood in this amazing way.
And then to be vested in the stole and chasuble, to join them in the sanctuary, and to stand by them with the bishop and concelebrate at the altar for the first time, it was all incredible.
All of it a reminder that our priesthood is not for ourselves alone.
Our priesthood is not individual in nature.  Rather, it's fraternal.  It's for something so much greater than ourselves, and it's lived out alongside that of many many brothers, all of us tasked with carrying on the mission and ministry of our Lord together.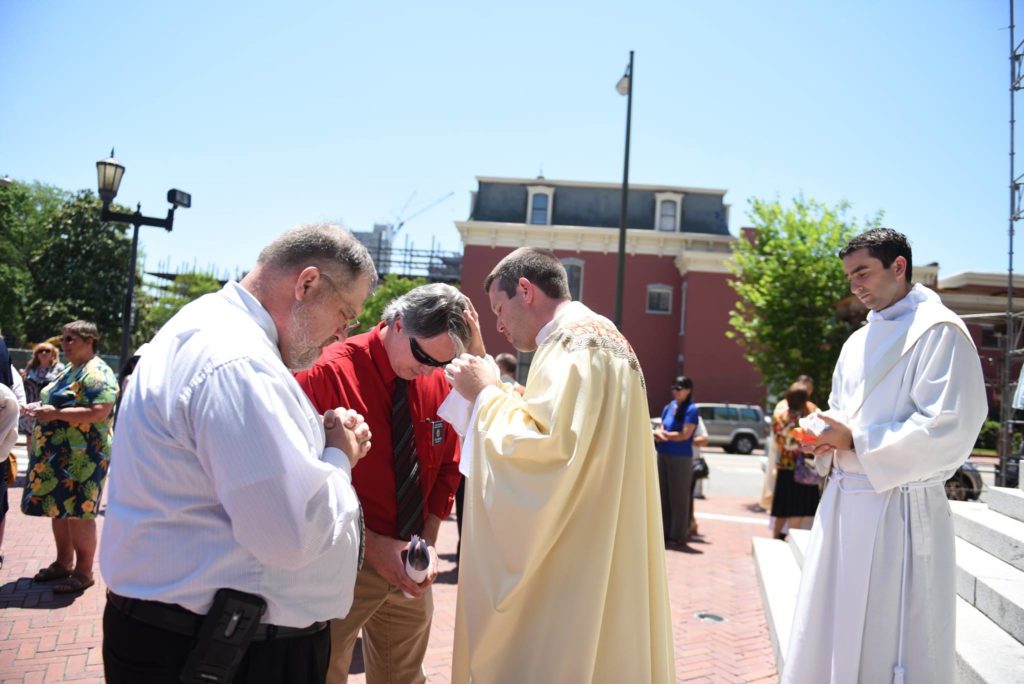 The priest is "not his own."
Archbishop Fulton Sheen wrote a book called The Priest is Not His Own, and if one were to choose words to live by as a priest, these certainly work.
I've been a priest for seven months now, six of which have been lived out in my assignment as Parochial Vicar at St. Edward the Confessor Parish and Chaplain of St. Edward – Epiphany School in Richmond.  At the same time, I've had the chance to work with vocations, campus ministry, and other various diocesan events.  In this time, I've been quite privileged to get to know so many people and to spend time with them in all parts and aspects of life.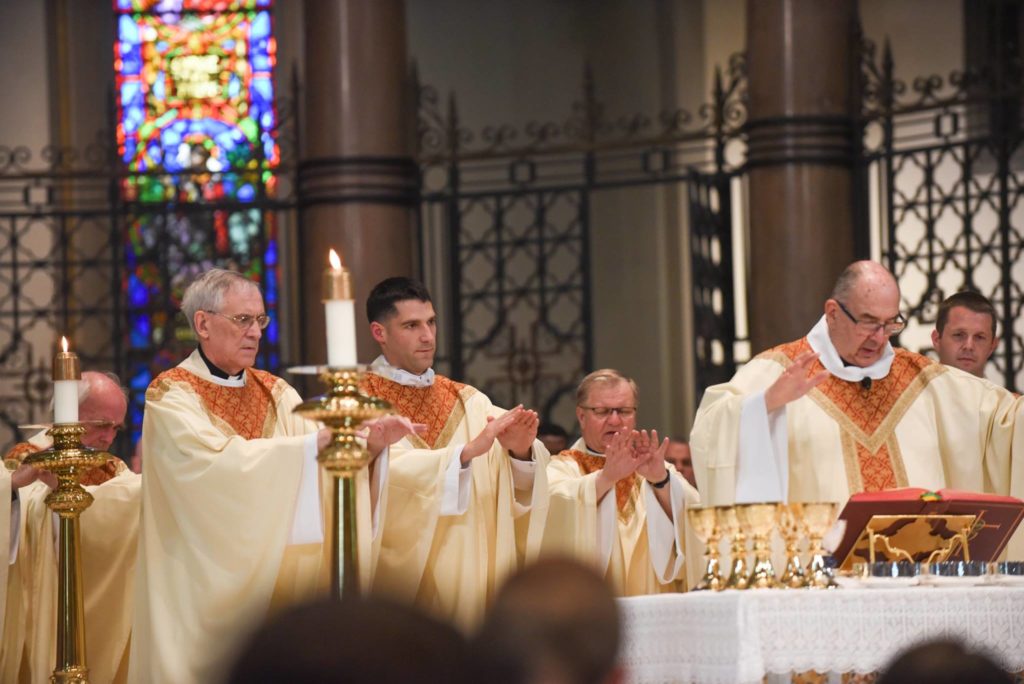 Offering the greatest thing anyone could ever want or need
Sunday and daily Masses to confessions and anointings, talking with folks in difficult and complex situations, meeting with families and presiding at funerals, preparing couples for weddings or baptisms, enjoying meals, school activities, and sporting events with students, parents, and faculty, the priest is beyond privileged to enter into the lives of so many wonderful people and to offer them the greatest thing they could ever want or need, the Lord.
There are days that are more "normal" in nature and some days where you can experience the spectrum of life in a matter of hours.  I can recall one afternoon in particular where I ended up visiting and anointing three people in the hospital preparing for death and then going to visit a young couple who had just brought their newborn and firstborn child home that same day from the hospital.
And then together as brother priests, we get together and share our experiences, share our joys, and share our struggles and frustrations as we continue to live out the one Priesthood of Jesus Christ together in our own lives and assignments.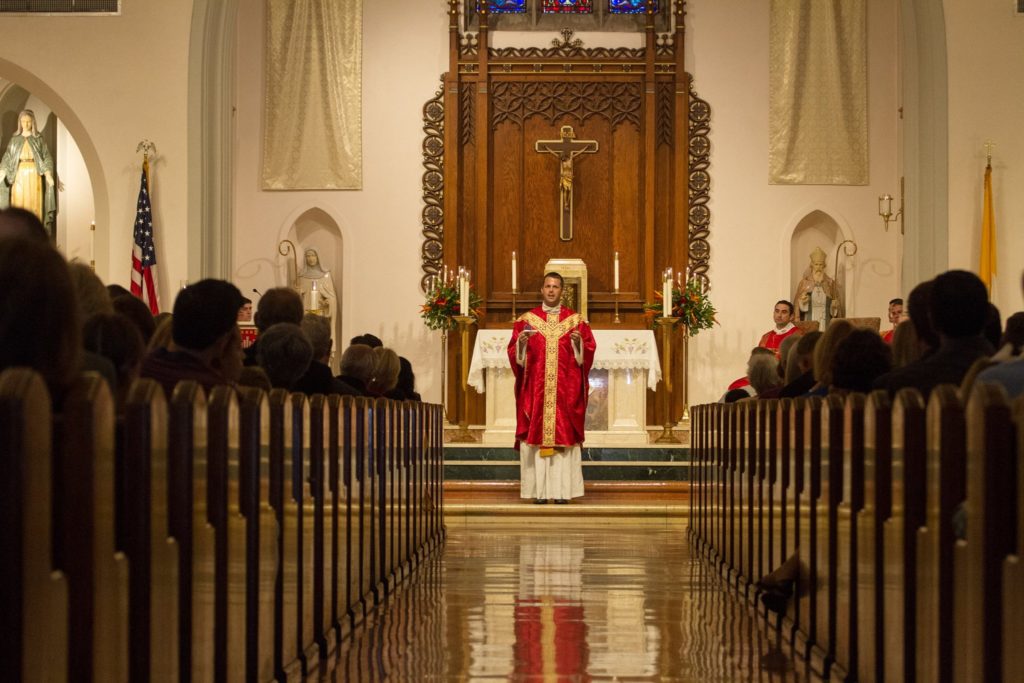 It's a life that brings a lot of joy and a lot of fulfillment, and it's also a life that is very difficult and poses many challenges.  It's a busy life that calls for prayer, rest, and the balance of life that is so necessary to flourish.  But overall, it's a life that I wouldn't trade for anything.
To be called "Father" is pretty awesome, and to live out the life and vocation of a Father each and every day is a privilege and a gift, or to use the name of another great book and reflection on the priesthood, Pope Saint John Paul II's Gift and Mystery.
It's a tremendous gift to be a priest, and as the mystery of discovering our vocations unfolds over the course of time, so also the amazing mystery of the Priesthood of Jesus Christ continues to unfold each and every single day.